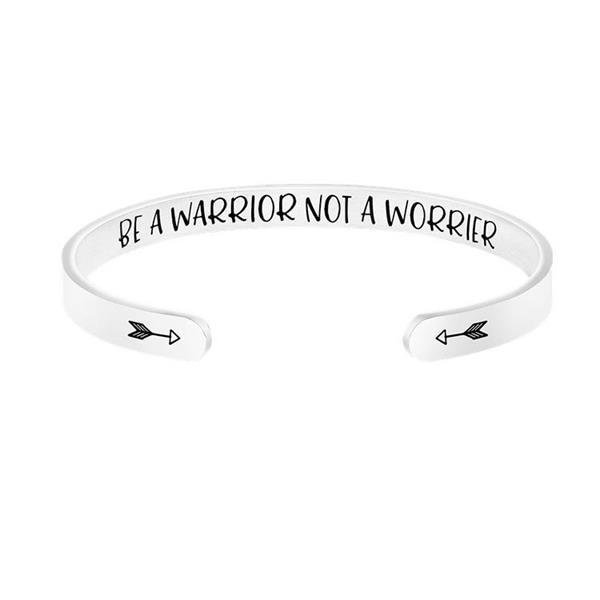 Things may not have always been easy
But you made it this far
Push the limits and be brave
Don't let your past steal your present
Don't let your struggle become your identity
BE A WARRIOR
NOT A WORRIER
There is so much to worry about: work, relationships, money, health...but instead of panicking over what could happen, why not choose a different path - one where you let go of worry and foucus on getting the most out of life instead.
Prepare to discover your inner fearlessness with this inspirational bracelet! 
Details
The cuff bracelet is made of 316L stainless steel, stronger and more durable, will never fade, tarnish, corrode, stain, or cause allergic responses. Nickel free, 100% in harmony with the wrist.

Measurements: Diameter 2.5" W/0.24", L/6.2". Adjustable openings designed to fit most wrists.