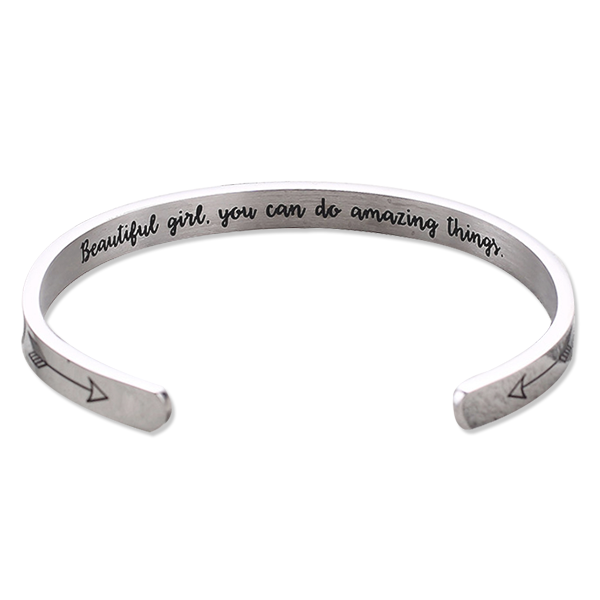 Beautiful girl
You can do amazing things
So believe in yourself
Reviews
"Better than I anticipated! Figured for the pricing this wasn't going to be anything super. But, I was wrong. Super cute design and details through the whole bracelet. Fits perfectly and fully adjustable."
- Kimberly
"I'm a huge fan of motivational things. i love anything that promotes positivity, well being, and happiness. Sometimes, life throws you curve balls and you lose you're confidence in yourself and you just need a nudging reminder of all the great things you can accomplish."
- Tim
Details
The cuff bracelet is made of 316L stainless steel, stronger and more durable, will never fade, tarnish, corrode, stain, or cause allergic responses. Nickel free, 100% in harmony with the wrist.

Measurements: Diameter 2.5" W/0.24", L/6.2". Adjustable openings designed to fit most wrists.