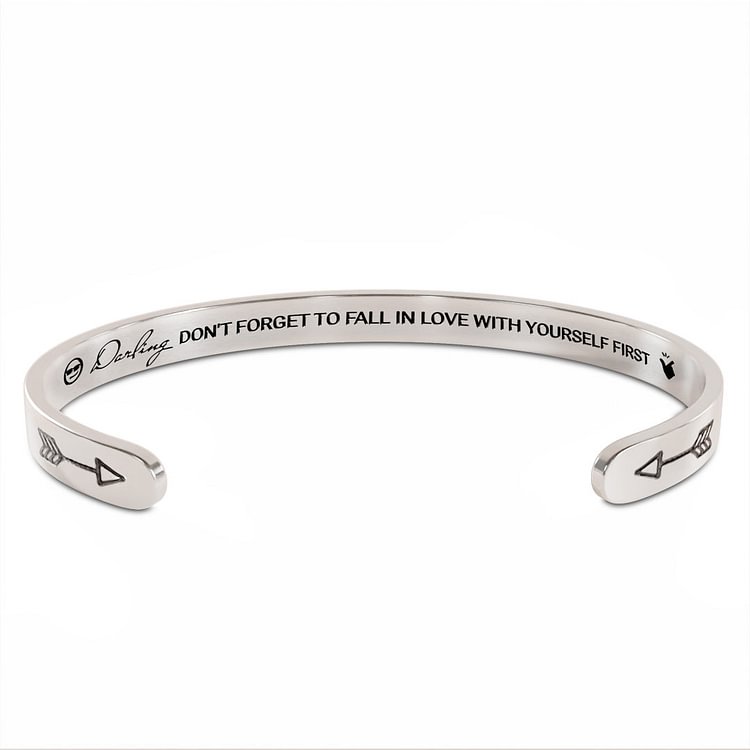 SELF-LOVE
DESCRIPTION

Darling
,
don't forget to fall in love with yourself first
The most important relationship you have in life
is the one you have with yourself.
Indulge in things that manifest love & kindness.
Love yourself first

and everything else falls into line!

SPECIFICATIONS

Material: Stainless steel with 18k gold plating and glaze printing

.

Measurements: Diameter 2.5", L/6.2", width: 5 mm.

Style: slip on, semi open, can be easily adjusted to wrists of all sizes.