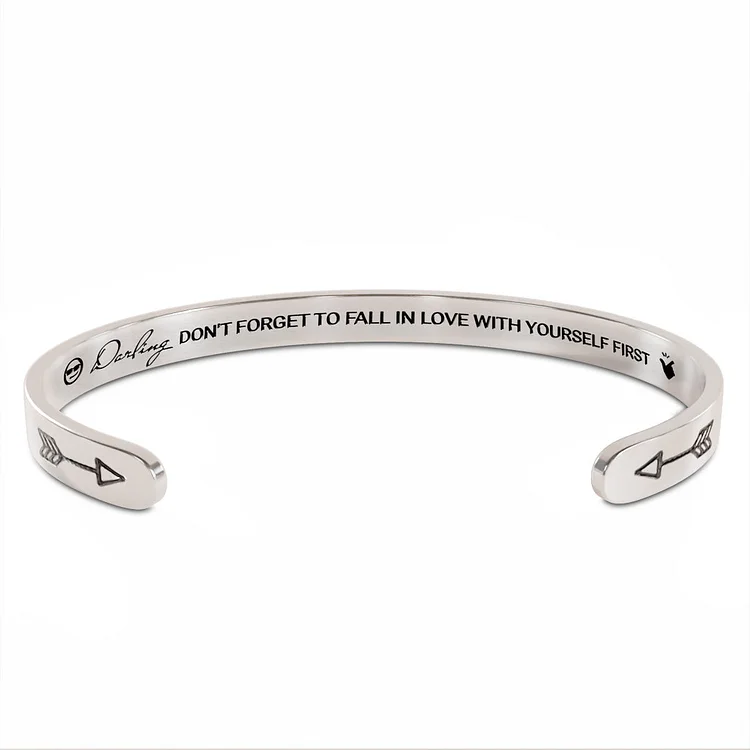 SELF-LOVE
DESCRIPTION

Darling
,
don't forget to fall in love with yourself first
The most important relationship you have in life
is the one you have with yourself.
Indulge in things that manifest love & kindness.
Love yourself first

and everything else falls into line!

SPECIFICATIONS

Material: Stainless steel with 18k gold plating and glaze printing

.

Measurements: Diameter 2.5", L/6.2", width: 5 mm.

Style: slip on, semi open, can be easily adjusted to wrists of all sizes.
SHIP FROM US
SHIP FROM US
Look no further! This ROSE BEAR for mom only 200 left, ships from US and you will get it in 3-7 business days! Act fast! Don't wait until the last minute to show your mom how much you care – order now and give her a gift that she'll treasure forever.
ONLY 200 LEFT
ONLY 200 LEFT
This ROSE BEAR is handmade with love and care, crafted with over 200 soft, silky, and durable faux roses that are arranged to form a cute and cuddly teddy bear. Each rose is carefully selected to ensure that the bear looks stunning and feels soft to the touch!