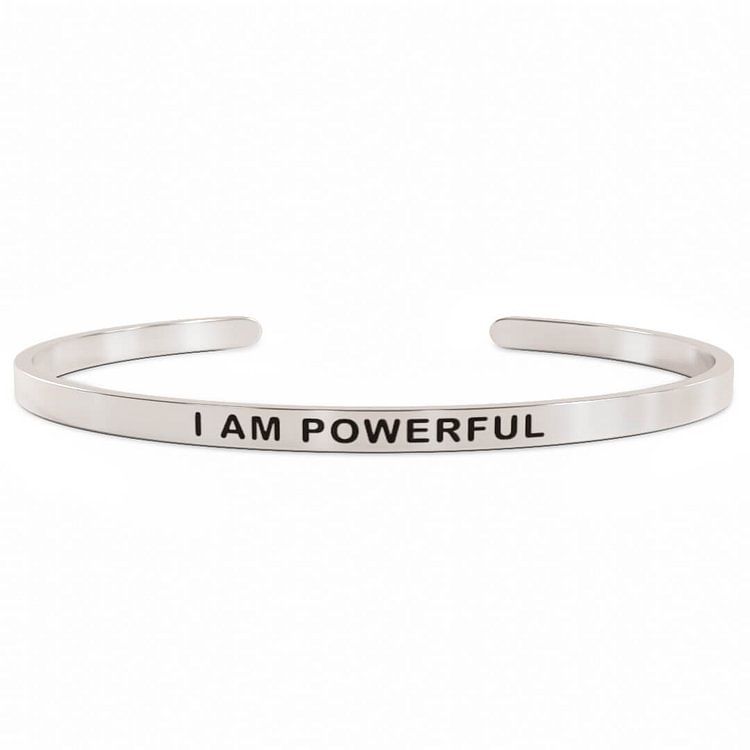 Use code POWER20 get 20% Off 
DESCRIPTION

I AM POWERFUL
Let this serve as your reminder that
you are more powerful than you can imagine. Anything you put your mind to, you can accomplish. Trust your intuition, believe in yourself, And keep pushing forward.
Never give up on yourself or your dreams.

SPECIFICATIONS

Material: Stainless steel with 18k gold plating and glaze printing

.

Measurements: Diameter 2.5", L/6.2", width: 5 mm.

Style: slip on, semi open, can be easily adjusted to wrists of all sizes.