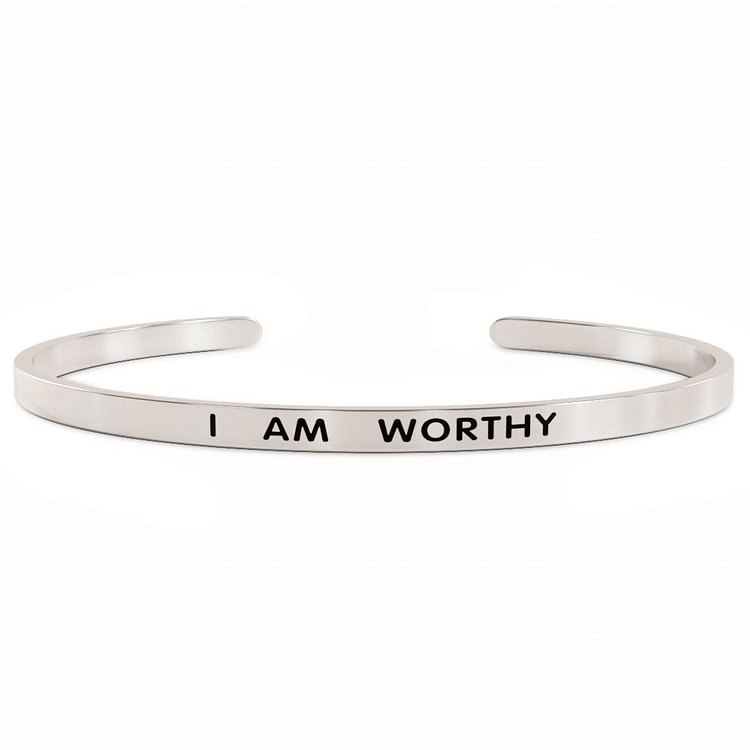 DESCRIPTION

I AM WORTHY
I release the past year and bless it with love.
I embrace my journey and am grateful for all I have experienced.
I look forward to what tomorrow may bring.
I follow my intuition and trust my inner wisdom.
I celebrate this very moment and am excited for what the future holds.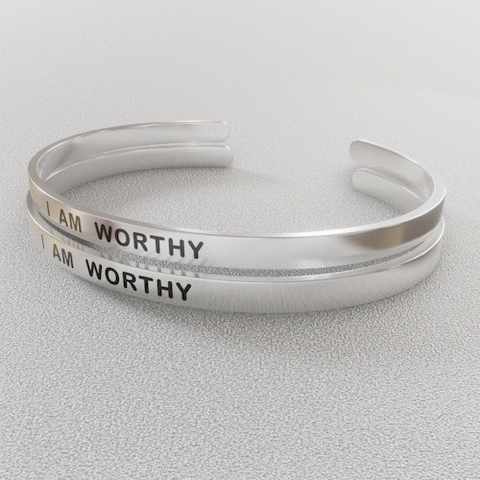 SPECIFICATIONS

Material: Stainless steel with 18k gold plating and glaze printing

.

Measurements: Diameter 2.5", L/6.2", width: 5 mm.

Style: slip on, semi open, can be easily adjusted to wrists of all sizes.