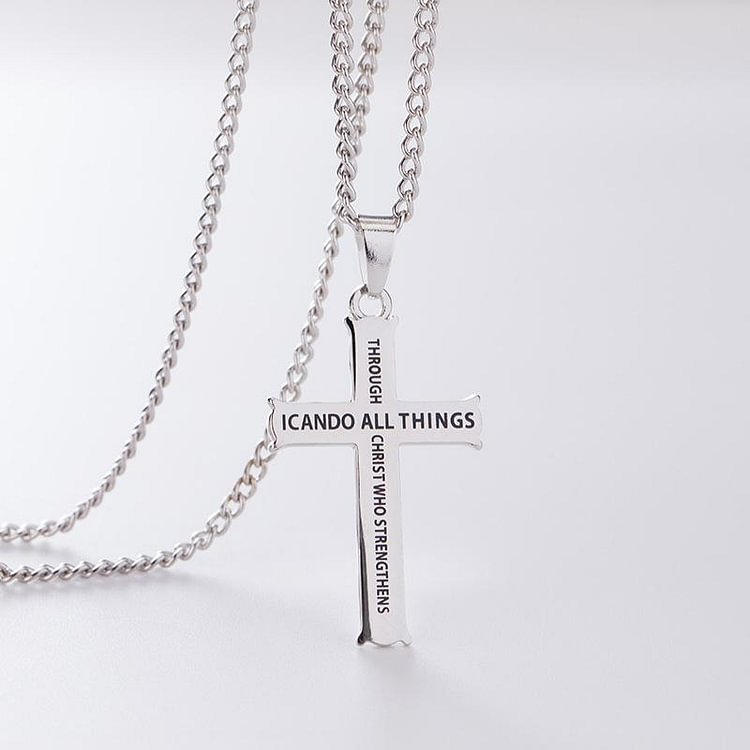 🙏🏽Through Christ Who Strengthens Me🙏🏽
DESCRIPTION
This is the revolutionary perspective that stands behind the apostle's assertion in verse 13: "I can do all things through Christ who strengthens me." He is not saying that Christians will never go hungry or suffer want. Nor is he claiming that God will protect the believer from every danger.
Paul had personally experienced all these hardships many times, serving the Lord "in weariness and toil, in sleeplessness, often in hunger and thirst, in fastings often, in cold and nakedness" (II Corinthians 11:27). What he is asserting is that, if you belong to Christ, God will enable you to bear the burden whatever your situation in life may be. Perhaps you can see that this is something very different from a guarantee of limitless wealth and success.
SPECIFICATIONS
It is nickel-free, lead-free, cadmium-free and hypoallergenic. 
With an adjustable chain for ideal length and comfort between 45cm - 50cm (17.7in + 19.7in).
PACKAGE INCLUDES
1 x I Can Do All things Through Christ Who Strengthens Me Cross Necklace
1 x Free gift bag