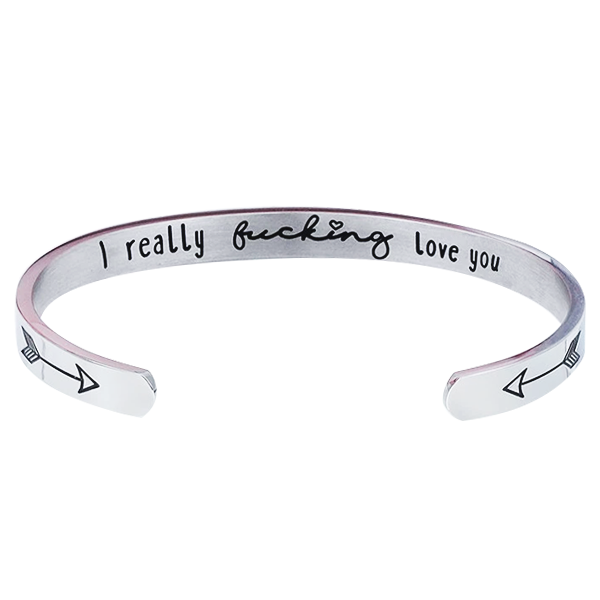 The day I met you, my life changed.
The way you make me feel is hard to explain.
You make me smile in a special kind of way.
YOU MAKE ME FEEL DEEPER IN LOVE EVERYDAY.
I REALLY FUCKING LOVE YOU!
Reviews
"Looks of Rich quality. Plus the script inside is a nice feature. I didn't really give it much thought until I saw my wife put it on..... and then it hit me. Outside has a clean finished look to any of her attire on any given night. And at the same time the loving words are unseen by anyone other than her knowing it's there. There's something to that.... just sayn!"
- Ben, Philadelphia, US
"These are so adorable. I do recommend you purchase them. My boyfriend and I don't take them off for anything not even to shower and they do not have any scratches the engraving is still good."
- Jessica, Seattle, US
Details
The cuff bracelet is made of 316L stainless steel, stronger and more durable, will never fade, tarnish, corrode, stain, or cause allergic responses. Nickel free, 100% in harmony with the wrist.

Measurements: Diameter 2.5" W/0.24", L/6.2". Adjustable openings designed to fit most wrists.