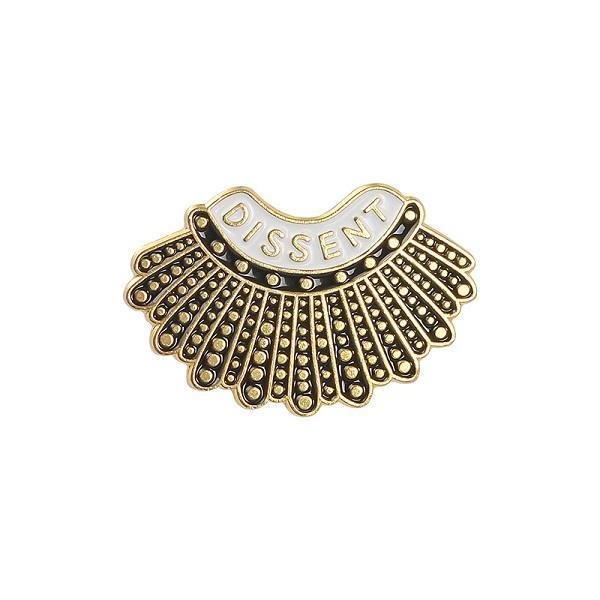 Justice Ruth Bader Ginsburg has a special collar she wears on days when she dissents from decisions being handed down by the Supreme Court. Justice Ginsburg wore her "dissent collar" on November 9, 2016. 
Now, you can wear your own dissent collar.
SPECIFICATIONS

Made of alloy. It is nickel-free, lead-free, cadmium-free and hypoallergenic. 
L: 1.1 inch/W: 0.7 inch.