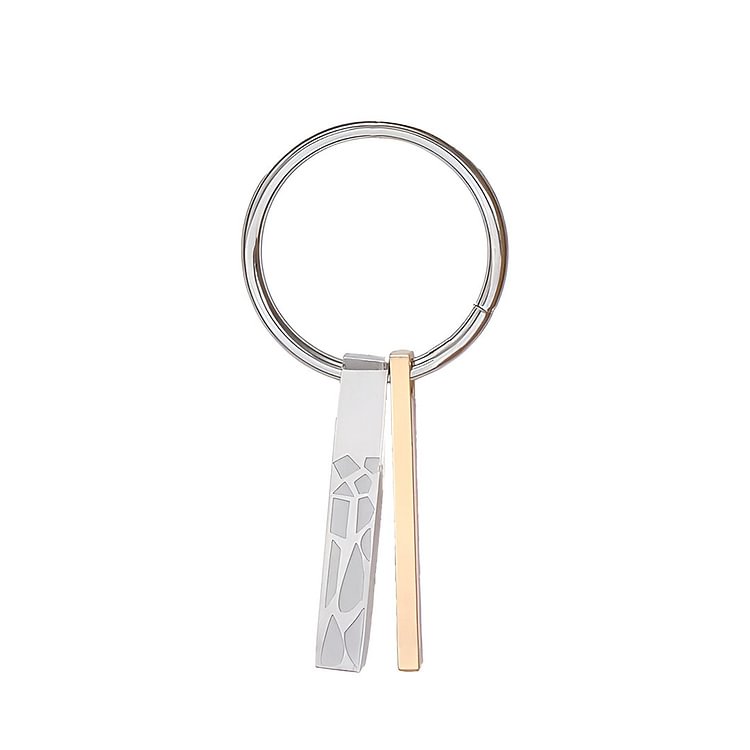 💞
These are the perfect friendship gift,
that travel everywhere with the ones you love most.
DESCRIPTION
through THICK & THIN
The best kind of people are the ones that
come into your life and make you see sunshine where you once saw clouds.
The people who believe in you so much, you begin to believe in yourself too.
The people who love you no matter what, through THICK & THIN.
The once in a lifetime people. 
❤️This keychain represents a friendship that endures each phase of life, through thick and thin.
⭐The bars have two different textures, which represent the difficult phases of life, as well as the smoother phases.
⭐The silver bar has a hammered texture, to represent going through obstacles, while the thin bar is smooth, to represent the good times that you have made it through together.
SPECIFICATIONS
Material: Made of Stainless Steel. Nickel Free.
Measurement: Pendant size is 1.96'' × 1.1''.
OUR GUARANTEE
Tracking number for every order
Safe payments through PayPal
90-day money-back guarantee
No hidden fees!
24/7 assistance [email protected]